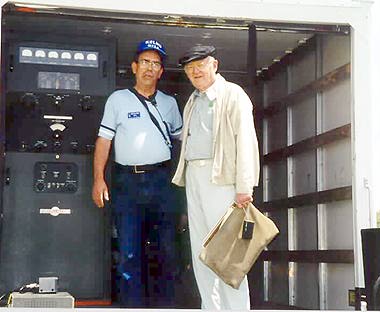 Special Event AM Station
Bill, K2LNU and Bob, W8MNQ stand in front of the AM Special Event Station at the 1999 Rochester, NY hamfest. The station was setup in the back of a 20 foot panel truck. A Collins KW-1 handled the transmitting duties and an R-390A the receiving. A ladder line fed 125 foot long dipole and a broadcast audio chain rounded out the station.
Spring 1999
Photo:KG2IC
See the gang of AMers who showed up.